UPDATE: Right now Andrew is concentrating on getting the 2nd book in the Teague Family Mage Series "Scorched Raven" ready to go. He still plans to get "The Warriors" written, but for now it has taken a back seat.

INITIAL STAGES OF THE NEW COVER DESIGN

The Warriors book original cover art as it was first conceived.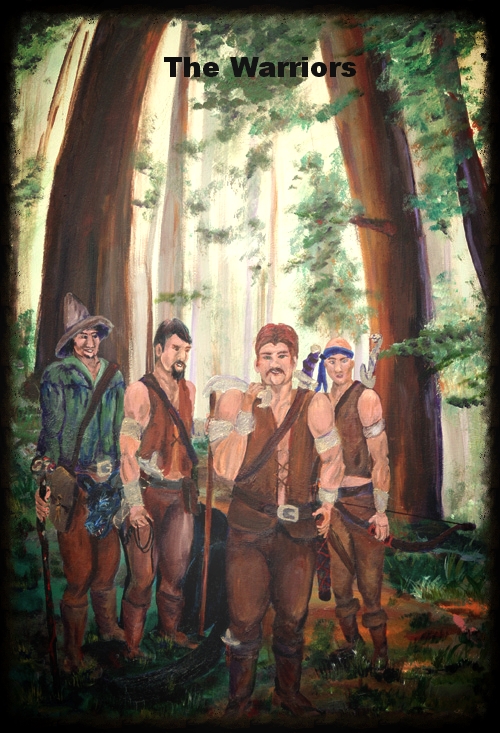 This may not be the final incarnation; by the time the book is finished everyone make look entirely different! The first plot of the book only included four characters, which has now expanded to six. This is the 1st cover design. As you can see, we have added another chaaractor and changed the looks of some of the others!